Ease Your Way to Paris Metro

Voici une vidéo-tuto très sympathique à l'attention de nos amis anglophones. Une vidéo réalisée par deux jeunes femmes, très amusées par cet exercice, et visiblement amoureuses de notre capitale et de notre métro parisien !
The Paris metro is the best way to get around Paris easily and quickly. But everybody needs some advice when taking the metro for the first time. Here in this video, two young ladies invite you to visit the Paris metro in a friendly and funny way, in order for you to ease your way in the Paris public transportation system.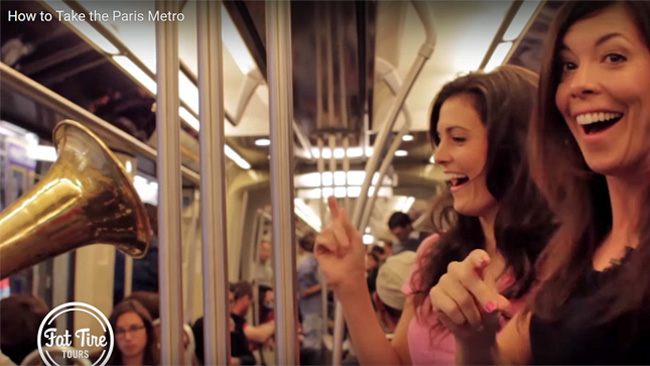 Two young girls explaining how to take the Paris metro

How to Take the paris Metro
First things first: buy a metro ticket (CDG airport to center Paris, 1 or 2-day pass, single-journey ticket, etc). Say it it French : « jeu veu a cheu té un cârrné de tickets si vou plé … et voilà ! »…
Make sure you get a metro map (as you probably already know, you can get it from here, planmetro.paris !), look at the closest metro station, choose the right metro line… and enjoy the ride!
See also Paris Metro Map
Taking the Paris Metro